Lifting the Fog of War in Ukraine: A Discussion with Jamie Fly and Radio Free Europe/Radio Liberty
Overview
As Russia's war in Ukraine grinds on, the information space has emerged as a critical battleground to shape perceptions of the war and Russia's actions in occupied territories. The Wilson Center hosted a conversation between Ambassador Mark Green, the Wilson Center President and CEO, and Jamie Fly, President and CEO of Radio Free Europe/Radio Liberty (RFE/RL), which has been a critical source for unbiased news and information throughout the conflict.
Following their conversation, Patrick Boehler and Natalie Sedletska from RFE/RL described their work on uncovering information on the war in Ukraine, followed by Q&A session between Boehler, Sedletska, and Abraham M. Denmark, the Wilson Center's Vice President for Programs.
Selected Quotes
Patrick Boehler
"On the reporting side, we face a fundamental challenge of access restrictions to our sources and to our audiences because it has become much riskier in terms of how to access information safely."
"Remote reporting is one of the key ways to safely report. Our team is building capacity to do much more satellite analysis of the war theater and how to use this imagery to tell our stories that we are reporting on."
"It's been amazing to see the collaboration between the Russian and Ukrainian teams. This is important in terms of fighting because we have that local knowledge from both sides."
Natalie Sedletska
"The role of independent journalism plays and continues to play a strategically important role in times of war and I think that liberty radio for Europe is a special example because, on one hand, we are not owned by oligarchal organizations and, on the other hand, we are local."
"We think it is important not only to show what is in Vladimir Putin's head but what is also in the heads of other Russians."
Jamie Fly
"We provide information for audiences across the region, primarily for Russian speakers. For those who still get only a small sliver of information and are still being told that this is a special operation that is only affecting those in eastern Ukraine. "
"Since the war began, Vladimir Putin has been trying to limit the options that the Russian people have when it comes to media and information. We were blocked from the radio airwaves early on. We were prohibited from providing that world-class TV service that we provide. "
"We are seeing parallels on the audience's side where people put in the effort and they took the extra steps to get information despite the jamming during the cold war, and today we still see audiences that are hungry for truthful information."
Panelists
Patrick Boehler
Head of Digital Strategy, RFE/RL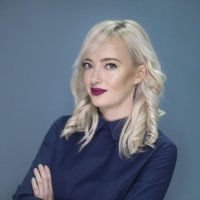 Natalie Sedletska
Host and Executive Producer, Schemes: Corruption in Details RFE/RL Ukrainian Service
---
Hosted By
Kennan Institute
The Kennan Institute is the premier U.S. center for advanced research on Russia and Eurasia and the oldest and largest regional program at the Woodrow Wilson International Center for Scholars. The Kennan Institute is committed to improving American understanding of Russia, Ukraine, Central Asia, the Caucasus, and the surrounding region though research and exchange. Read more