Restricting Civil Rights Led to War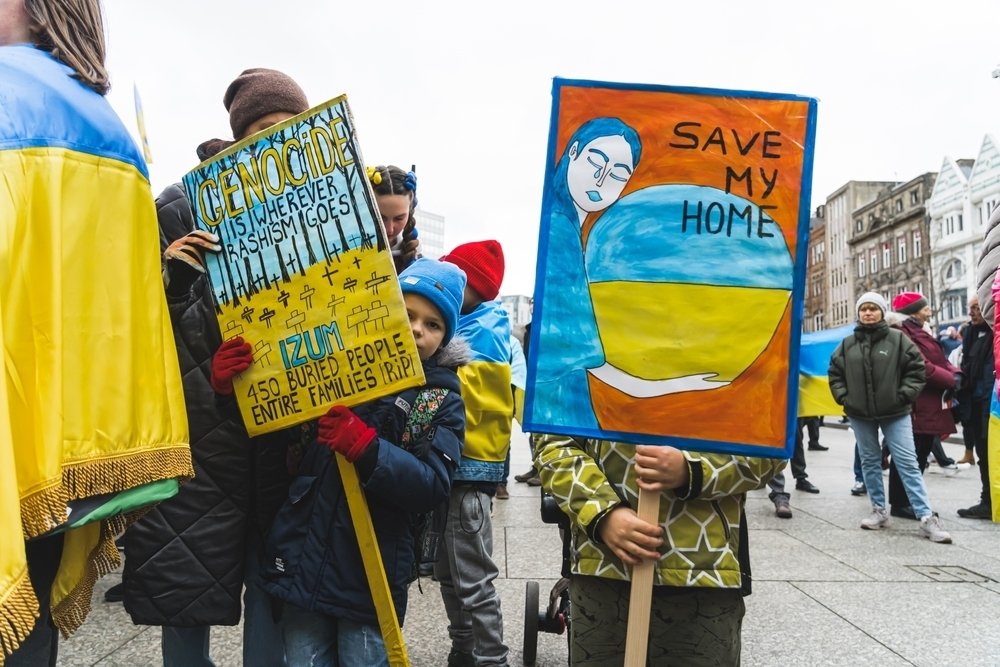 Russia's war against Ukraine has been going on for a year. Tens of thousands of people have been killed. Millions of Ukrainians are displaced; tens of millions live in anticipation of missile strikes. 
Russia has become a threat to international security and prosperity. Over the past year the Ukrainians, with their valor and commitment to their land and values, have done more than seemed humanly possible to reduce the level of this threat here and now. But it is important not only to deal with the consequences, but also to understand the causes.
Politicians and journalists around the world have already made many assessments of the Kremlin's and the Russians' motives for going to war, but one topic has remained out of sight: human rights. Systemic and prolonged violation of civil rights in Russia is a condition without which a full-scale war would simply not be possible. Alas, a similar situation could happen again (and is already happening) in many regions of the planet. Therefore, it is worthwhile to look into what the Kremlin's repression has done to turn Russian society numb and deaf to the tragedy of Russia's war against Ukraine.
As someone who has been closely watching the Kremlin's 23 years long deliberate and comprehensive policy of restricting civil rights and freedoms, I will try and sum up what it has led to.
It has led to the destruction of democratic institutions: elections at all levels, parliamentarism and the separation of powers. Today the influence of voters on the political system is completely absent. Power is concentrated in one hands, the existing systems of checks and balances are destroyed, and there is no feedback from society.
It has led to the destruction of the legal system and crisis of the rule of law: non-execution of decisions of supranational courts, undermining the principle of equality of arms, loss of judicial independence and deprivation of society of legal subjectivity. 
The Kremlin monopolized information space. The government controls, directly or through state-owned companies, the vast majority of the media. Repressions, censorship and prohibitive legislation leave almost no room for independent media inside the country.
The Kremlin's campaign of repression has led to deinstitutionalization of civil society: numerous politically motivated prosecutions of activists, stigmatization of civil society representatives as "foreign agents," closure of public organizations, restrictions on freedom of speech, peaceful assembly and association have created an atmosphere of fear in which the opportunities for citizens to openly participate in public life are virtually non-existent and carry enormous risks. 
To the physical destruction of the opposition: all large and independent social and political structures within the country have been liquidated and banned; all opposition leaders recognized at the federal level are either in the grave, in prison, or in exile.
In the aggregate, such a policy of the authorities has led to a loss of political subjectivity of society. The authorities have actually created conditions in which public opinion is formed from above, "from the cabinet," and political decisions can be made by a narrow circle of individuals or one person in isolation from the public, political and economic interests of various groups in society. The intra-political cost of initiating and continuing military action under such conditions is virtually zero.
But in spite of all its efforts, the Kremlin has not succeeded in destroying civil society. Paradoxically, it has helped create it. Russia's civil society has developed, grown, adapted, and survived all the attempts at its life. 
All NGOs and political structures that had been liquidated or banned continue their work. Moreover, since the start of the full-scale invasion, hundreds of new initiatives have emerged that actively help Ukrainian refugees (for example, with buying tickets to leave Russia for Europe), Russians who have been repressed or forced to leave the country, and those who have been mobilized to avoid being drafted into the army. None of the blocked media outlets have stopped working. On the contrary, new media projects are appearing, including those covering the war without censorship.
Even mass and forced emigration has not had a negative impact on civil society - on the contrary, it has made it much stronger, creating the preconditions for more effective and free work. Hundreds of thousands of people, despite all the risks, continue to support public structures with their money, tens of thousands - actively participate in their work as volunteers. Protests also continue - if at the beginning of the war hundreds of thousands of people took to the streets, after tens of thousands of detentions and hundreds of criminal cases the protest has changed and become more individual, but, as the data on detentions and criminal cases show, it has not disappeared. Collectively, all independent actors continue to influence both the here-and-now and the shaping of public opinion and, just as importantly, the image of the future. And there are no other actors capable of taking responsibility for the future transformation of Russian society from autocracy to democracy in Russia.
Russian aggression can and should be resisted. But this is not enough. With the end of the war, the threat to peace and prosperity posed by the Russian authoritarian regime will not disappear. What to do is known. Ukrainian human rights activist Oleksandra Matviychuk said this in her Nobel lecture:  "This is not a war of two states, this is a war of two systems - authoritarianism and democracy. <...> We have to start reforming the international system to protect people from wars and authoritarian regimes. We need effective guarantees of security and human rights for the citizens of all states, regardless of their participation in military alliances, military or economic power." This new system must be based on human rights.
The opinions expressed in this article are those solely of the author and do not reflect the views of the Kennan Institute.
See our newest content first.
Subscribe to receive the latest analysis from the Russia File blog.
About the Author
---
Kennan Institute
The Kennan Institute is the premier U.S. center for advanced research on Russia and Eurasia and the oldest and largest regional program at the Woodrow Wilson International Center for Scholars. The Kennan Institute is committed to improving American understanding of Russia, Ukraine, Central Asia, the Caucasus, and the surrounding region though research and exchange. Read more