Reasserting the UK's Role in European Security Through Military Assistance to Ukraine
The UK has provided assistance to Ukraine since 2014, with donations of many high-end weapons systems. This article examines how the UK's crucial role as one of Kyiv's foremost allies has provided the UK Government with the impetus to quickly rebuild relations with the EU in addition to supporting Ukraine's advances on the front lines.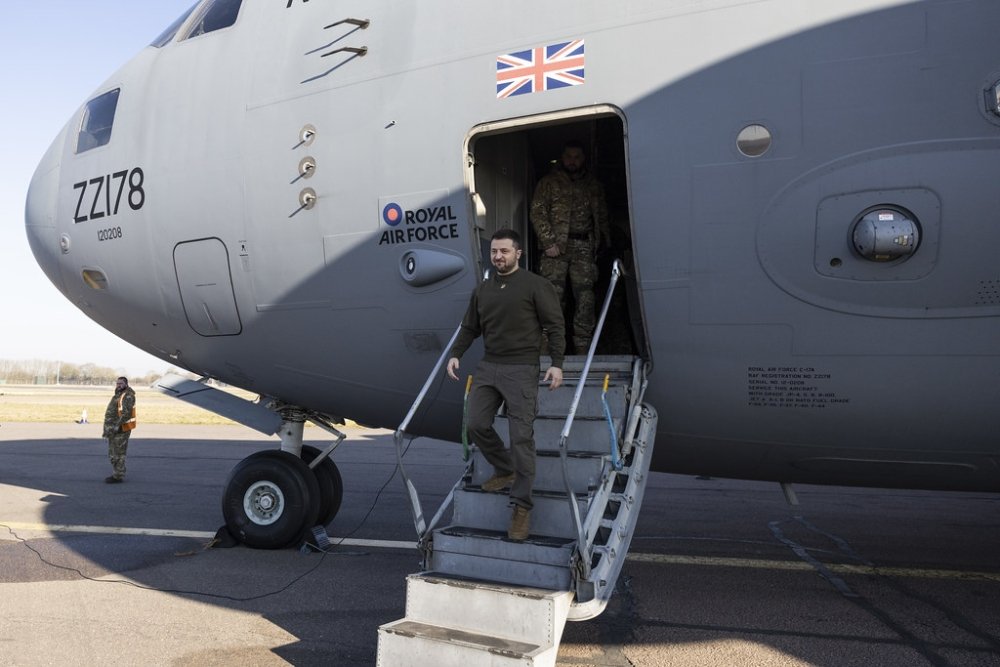 The need for post-Brexit leadership combined with its willingness to transfer increasingly sophisticated weapons systems to Ukraine reasserts the United Kingdom's prominent role within European security. London's desire to demonstrate its commitment to the rules-based order has allowed it to expand its aspirations for global leadership, having often been the first and fastest to provide the Armed Forces of Ukraine (AFU) with donations ranging from sleeping bags to cruise missiles. This approach, however, is not without risks. Should the US and major European allies not follow a similar tempo, the UK risks an overexertion of its stockpiles, thereby disrupting modernization plans and reducing combat readiness. Despite the risks, the UK's crucial role as one of Kyiv's foremost allies has provided the UK Government with the impetus to quickly rebuild relations with the EU in addition to supporting Ukraine's advances on the front lines.
Since Russia's annexation of Crimea in 2014, the UK has initiated two significant efforts to provide Ukraine with military assistance and training: Operations Orbital and Interflex. From its initiation in 2015 to suspension in February 2022, Operational Orbital saw over 22,000 AFU troops receive training by UK service personnel in Ukraine across several multi-domain joint training exercises. Critically, and unlike its successor, Orbital did not see the transfer of lethal aid, instead focusing on improving the AFU's infantry and medic skill 'capacity' to NATO standards. This would change in the weeks leading up to the 2022 invasion, with the provision of NLAW anti-tank systems proving integral to strengthening Ukraine's anti-armor capabilities prior to the invasion. 
The launch of Operation Interflex in June 2022 represented a dramatic expansion of aid and training, totaling over $5 billion across 2022 and 2023 - far eclipsing the $250 million in bilateral aid provided between 2010 and 2021. Working in conjunction with nine 'international partner forces,' including Australia and New Zealand, Interflex has enabled over 17,000 recruits to complete a five-week training course run in the UK, amid a wider international effort which has already seen the training of 67,000 troops in over 30 countries.
Running parallel to the expansion in training opportunities, the UK has also dramatically ramped up its provision of lethal aid. In doing so, London has led by example in providing the AFU with increasingly sophisticated weapons systems, arguably providing the impetus for its allies to follow suit. For example, the mid-January confirmation that London would send Kyiv Challenger 2 Main Battle Tanks (MBTs) saw Germany make a similar commitment in donating Leopard 2 tanks just 10 days later. Whilst it is impossible to say how much the UK's move informed German Minister of Defence Pistorius' decision to grant Leopard re-export licenses, London's ability to act as a pace-setting unilateral donor has undoubtedly played a role. 
The UK has also supported Kyiv extensively in boosting Ukrainian air power. In May it was also announced that the UK, alongside the Netherlands, agreed to build an 'international coalition' to procure and train Ukrainian pilots to use F-16 jets. This was the culmination of previous announcements by Downing Street that the UK would help rebuild the Ukrainian Air Force (UAF) to enable greater interoperability with NATO. Since then, several other countries have joined the coalition, and–with US approval–have solidified plans to transfer F-16s ready for use in 2024. While the Royal Air Force does not fly the F-16, the UK Ministry of Defence (MoD) has previously advocated backfilling allied air forces with Eurofighter Typhoon to facilitate the transfer of Soviet-era MiG-29 and Su-24 jets to the Ukrainian Air Force.
Despite the risks, the UK's crucial role as one of Kyiv's foremost allies has provided the UK Government with the impetus to quickly rebuild relations with the EU in addition to supporting Ukraine's advances on the front lines.
This was again reflected by the watershed announcement in mid-May that the UK Government would transfer Storm Shadow cruise missiles, with a maximum range of over 250 km, to the UAF. Far exceeding Ukraine's previous precision fires range of 80 km, as provided by HIMARS-launched Guided Multiple Launch Rocket System (GMLRS) rockets, Storm Shadow will have a decisive impact on Ukraine's ability to target Russian logistics well behind front lines. The UK's move was soon followed by France donating several of its Shadow Storm missiles, named SCALP-EG, and Germany making a hitherto unfulfilled promise of Taurus missiles, which have an even greater maximum range of 500 km. The UK's donation of Storm Shadow missiles also adds pressure on the U.S. to donate Army Tactical Missile System (ATACMS), which have been requested by Kyiv repeatedly.
The UK's strategy is not risk free however; the longer the war continues, a greater strain is placed on the UK's already-taxed stockpiles, thereby impacting the MoD's readiness for major combat operations. This also risks creating obstacles for the UK's long term lethal aid provision. A key example of this is the aforementioned donation of the UK's limited stockpiles of Challenger 2 tanks. The UK itself has only been able to send 14 Challenger 2 MBTs to Ukraine, out of a total active stockpile of 157 – available on a 30-day mobilization.
This aligns with 14 donated Leopard 2 MBTs from Germany, and a further 100 pledged by NATO allies earlier in January. These limited numbers emphasize Ukraine's urgent need for the 31 M1 Abrams tanks which are estimated to arrive in September this year. Once established, a steady supply of allies' MBTs will lessen the strain on the UK's already taxed stockpile and prevent disruption to the MoD's Challenger 3 modernization plans. This raises the fundamental point that bilateral lethal aid is inherently limited by both the stockpile and productive capacity of a donor state. 
The UK Government is certainly aware of this, with plans to mitigate readiness shortfalls published in the Defence Command Paper 2023 (DCP 23). Highlighting the importance of sustainment through adequate stockpiles and munitions, the MoD pledged to invest just $3 billion over the next decade to address this problem. As prescribed in DCP 23, the MoD also argued that building a 'resilient UK Defence Industry' will be key to restoring industrial output. Furthermore, considering readiness is a foremost priority, a mismatched tempo of donations between the UK and its allies further jeopardizes long term plans for the MoD. Conversely, lessened combat readiness brought on by capability shortfalls may deter large scale future donations, unless allies can make commensurate donations.
About the Author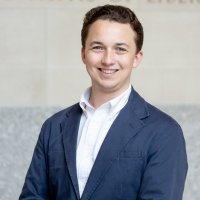 Ben Baxendale-Smith
Staff Assistant Intern, Global Europe Program (Summer 2023);
MPhil/PhD Student in Defence Studies at King's College London
Read More
---
Global Europe Program
The Global Europe Program addresses vital issues affecting the European continent, US-European relations, and Europe's ties with the rest of the world. We investigate European approaches to critical global issues: digital transformation, climate, migration, global governance. We also examine Europe's relations with Russia and Eurasia, China and the Indo-Pacific, the Middle East and Africa. Our program activities cover a wide range of topics, from the role of NATO, the European Union and the OSCE to European energy security, trade disputes, challenges to democracy, and counter-terrorism. The Global Europe Program's staff, scholars-in-residence, and Global Fellows participate in seminars, policy study groups, and international conferences to provide analytical recommendations to policy makers and the media. Read more