Advancing the New US Indonesia Comprehensive Strategic Partnership: Opportunities and Challenges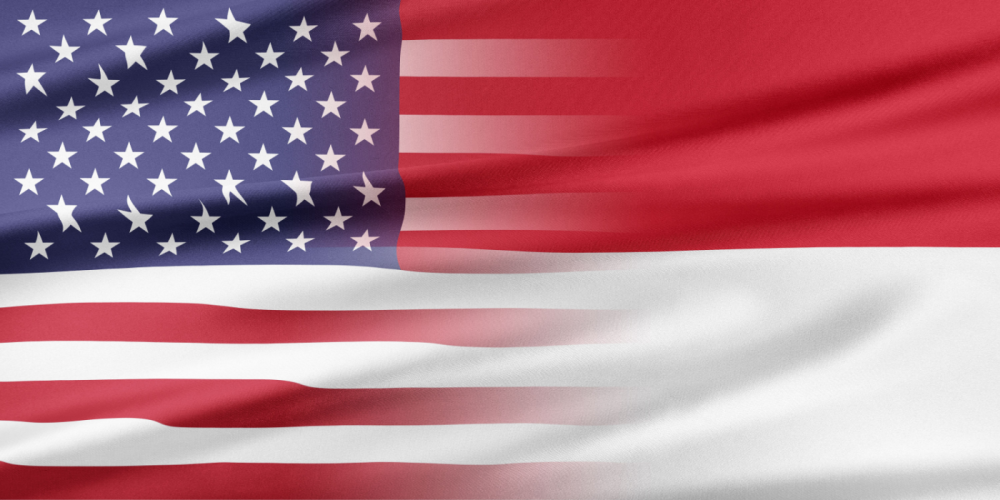 On November 13, as expected, Indonesia and the United States upgraded their relationship to the level of a comprehensive strategic partnership during President Joko "Jokowi" Widodo's visit to the United States and his meeting with U.S. President Joe Biden. The upgrade constitutes a gain for Washington in working with a key country in the Indo-Pacific – which is the world's fourth largest nation, third-largest democracy and largest Muslim-majority country. Yet it also reinforces the need for both sides to continue ongoing efforts to ensure that the substance of the relationship matches its status into the rest of the 2020s and beyond. 
The logic of closer U.S.-Indonesia ties has long been compelling: Indonesia's heft makes it an important part of a U.S. strategy for Southeast Asia and the Indo-Pacific, while the United States is a key country for Jakarta to engage as it pursues its ambition of becoming one of the world's five largest economies by 2045. Yet in truth, despite that logic, even officials from both sides had privately acknowledged that ties had yet to live up to the fullest expectations of either side. The growing U.S. focus on competing with China even as it struggles to forge a robust economic strategy have not aligned well with Jokowi's more domestic-focused, economic-centered vision, which has prioritized big-ticket infrastructure projects Beijing is willing to provide and preserving Indonesia's freedom of action even as it grows security ties with the United States. Indeed, though ties were elevated to a strategic partnership in 2015 during the last year of U.S. President Barack Obama's tenure up from a comprehensive partnership in 2010, the presidency of U.S. President Donald Trump saw the institutional framework drift until the Biden administration restored some momentum on aspects of it that it began to publicize in the middle of 2021. 
The comprehensive strategic partnership (CSP) offers an opportunity for both sides to build the foundations for a broader relationship. U.S. Indonesia relations have seen episodic gains over the past few years, whether it be the expansion of the Garuda Shield exercises or the forging of a Just Energy Transition Partnership which was also inked with Vietnam. But there have also been challenges, including ironing out bilateral collaboration on critical minerals or differing views on global matters like the Israel-Hamas war. In this context, the CSP lays out the breadth and depth of the relationship across four core areas important to both sides: economic partnership; the climate crisis; regional security and people-to-people ties. Those areas reflect the Jokowi era focus on Indonesia's development and the Biden administration's recognition, as articulated in its National Security Strategy released in October 2022, that the United States needs to simultaneously manage China competition and also work with countries on shared, transnational challenges. The choice of defining collaboration around a few defined areas is also valuable in that it reduces the risk of making the partnership too unwieldy and leading to a lack of implementation. Both sides also pledged specific inroads, including a new defense cooperation agreement, a pathway to work on critical minerals and a new Georgetown University satellite program in Indonesia. 
Yet fulfilling the partnership's potential will not be without its challenges. The temporary drift in the previous strategic partnership is an important reminder of the need by leaderships and bureaucracies of both countries to sustain institutionalized mechanisms for dialogue. Jokowi, who is known for his insistence on tangible outcomes and deliverables, made this clear as he discussed the partnership with Biden, noting that "the most important thing is that we have to make a concrete action of the partnership." Additionally, as with any wide-ranging partnership, both sides need to ensure they implement priority projects even as the dynamics in their noisy democracies play out. This will be even more important in 2024 as Biden faces reelection in November 2024 and Indonesia elects a new president in February 2024 – with the latter raising the prospect of potential recalibration in Jakarta's approach to the world under Jokowi. Lastly, managing expectations of each other and keeping the bigger picture in mind will be critical. Indonesia's regard for its freedom of action means Jakarta will take positions that diverge from Washington on some regional and global issues, while the messy U.S. system of divided government may make it difficult for U.S. policymakers to follow through on some initiatives as quickly as Indonesia would like. 
Yet being able to better manage these challenges while maximizing opportunities in the face of global issues such as infrastructure investment or Taiwan is precisely the reason why a more comprehensive partnership is required between the United States and Indonesia, rather than episodic engagement or transactional diplomacy that can get bogged down on a single area or priority. This will be important for the two countries to keep in mind as they manage the expectations and realities of their new comprehensive strategic partnership. 
About the Author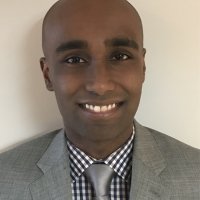 Prashanth Parameswaran
Global Fellow;
CEO and Founder, ASEAN Wonk Global, and Senior Columnist, The Diplomat
Read More
---
Wahba Institute for Strategic Competition
The Wahba Institute for Strategic Competition works to shape conversations and inspire meaningful action to strengthen technology, trade, infrastructure, and energy as part of American economic and global leadership that benefits the nation and the world. Read more
Asia Program
The Asia Program promotes policy debate and intellectual discussions on U.S. interests in the Asia-Pacific as well as political, economic, security, and social issues relating to the world's most populous and economically dynamic region.  Read more